Affordable Concrete Services in Dallas & Fort Worth
Dalworth is an exception when it comes to concrete staining and polishing for residential and commercial properties. We provide professional concrete services that will maintain and increase the beauty and shine of your floors, regardless of the material they are made of (carpet, hardwood, tile, marble, stone, or concrete). Whether you're looking to revamp your home or business, Dalworth has the knowledge and expertise to get the job done right, at a price that won't break the bank. Give your floors the upgrade they deserve with Dalworth's affordable concrete staining and polishing services today!
Book Now
Dalworth Offers A Variety of Affordable Concrete Services
To fulfill our customer's needs we offer the following services-
Metallic Epoxy Floor Finishing: Using a unique blend of metallic pigments and epoxy resins, our team of experts can create a one-of-a-kind, high-gloss finish that will make your floors stand out from the rest. Not only is our metallic epoxy flooring durable and easy to clean, but it also offers a slip-resistant surface, making it a great choice for both residential and commercial spaces. We provide customized colors to fit any setting. Depending on the desired finish, a single or multiple metallic colors may be used. To ensure a long-lasting finish, the system is finished with a Dalworth premium high-grade coating, but at an affordable price.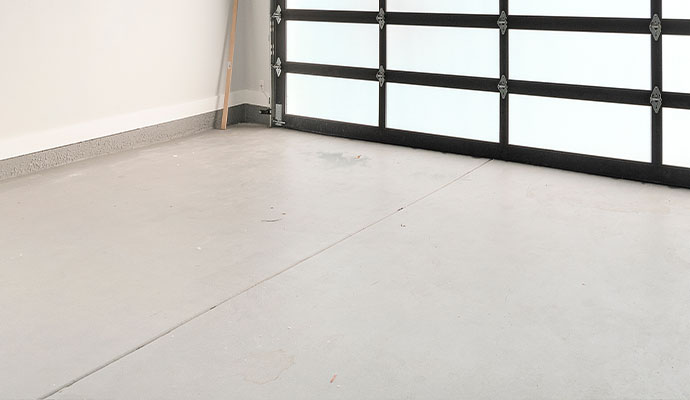 Concrete Staining: Our staining process creates a natural look, adding depth and dimension to your floors. Not only is our concrete staining a great way to enhance the aesthetic of your space, but it also makes your floors more resistant to stains, spills, and fading. Our team of experts uses high-quality, acid-based stains that penetrate the concrete surface, creating a long-lasting, colorful finish. With a range of colors and finishes to choose from, you can customize your floors to fit your unique style, preferences and budget.
Concrete Stenciling: Whether you want a simple geometric pattern or a more intricate design, our stenciling process is a great way to add visual interest to your floors. Not only is our concrete stenciling a beautiful addition to any space, but it's also a durable and easy-to-clean surface that can withstand heavy foot traffic and other wear and tear. Our team of experts can create intricate designs and patterns using high-quality stencils and durable concrete overlays.
Believe in The Best Concrete Service Provider in DFW
Since 1976, Dalworth has the most superior and experienced professionals who excel at concrete staining and polishing. So you can rest assured that after we finish the service, your property interior will go to another level. Other than concrete services we also perform carpet cleaning, tile & grout cleaning, wood floor care, and many services across Dallas/Fort Worth. Trust in Dalworth's years of experience in the industry and upgrade your floors today with our affordable concrete staining and polishing services. You can call us at 817-553-2184 or contact us online here.