Cleaning Cat Urine from Carpet in Dallas-Fort Worth
Dealing with the pet urine accidents you see is hard enough. It's even more difficult to know where past accidents might have taken place. Their urine emits an unpleasant odor and can encourage your pets to urinate in the same spots again. If you feel that you need to clean your carpet, then you will need a reliable and professional cat urine carpet cleaning service, which you can only get at Dalworth Clean.
To eliminate cat urine and help remove pet odors from your carpet, trust Dalworth Clean. Our IICRC-certified technicians can help you solve your carpet cleaning problem. Our crews have enough expertise and experience to get the job done right. That's why we guarantee customer satisfaction. We ensure the best cleaning of cat urine from carpets and provide a full deep clean that doesn't leave any lingering stains or smells.
If you are looking to clean your cat urine carpet, then call us today at 817-553-2184 or click here to make an appointment. We serve our customers in Azle, Burleson, Crowley, Duncanville, and the DFW Metroplex.
How the Cleaning Process Works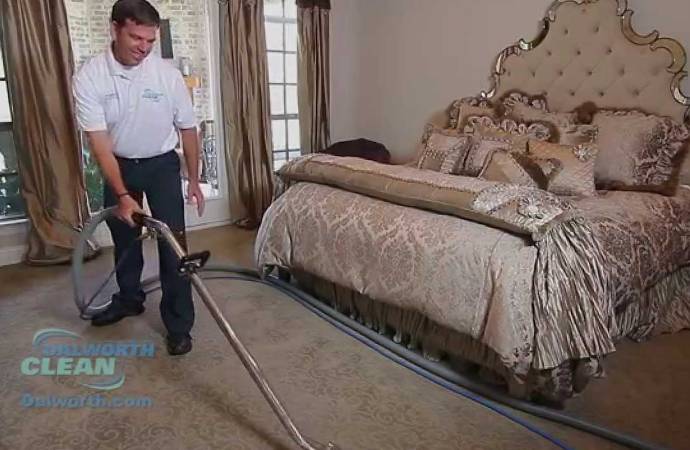 The Dangers of Cat Urine in Carpets
The Ammonia Odor: The most noticeable effect of cat urine on carpets is the strong smell of ammonia. This can have a tremendous negative effect on people who have COPD, asthma, or emphysema, and it may even cause allergies.
The Growth of Bacteria and Other Microorganisms: Cat urine develops bacteria in the carpet but is not dangerous to all. People who have compromised immune systems, such as very young children, the elderly, or illness, can develop significant health issues from these bacteria.
The Potential for Dangerous Mold: Cat urine attracts moisture, and over time, that's why mold can begin to grow underneath your carpet. This mold can cause respiratory symptoms and cause long-term lung conditions with prolonged exposure.